H I – S K U L E E V E N T S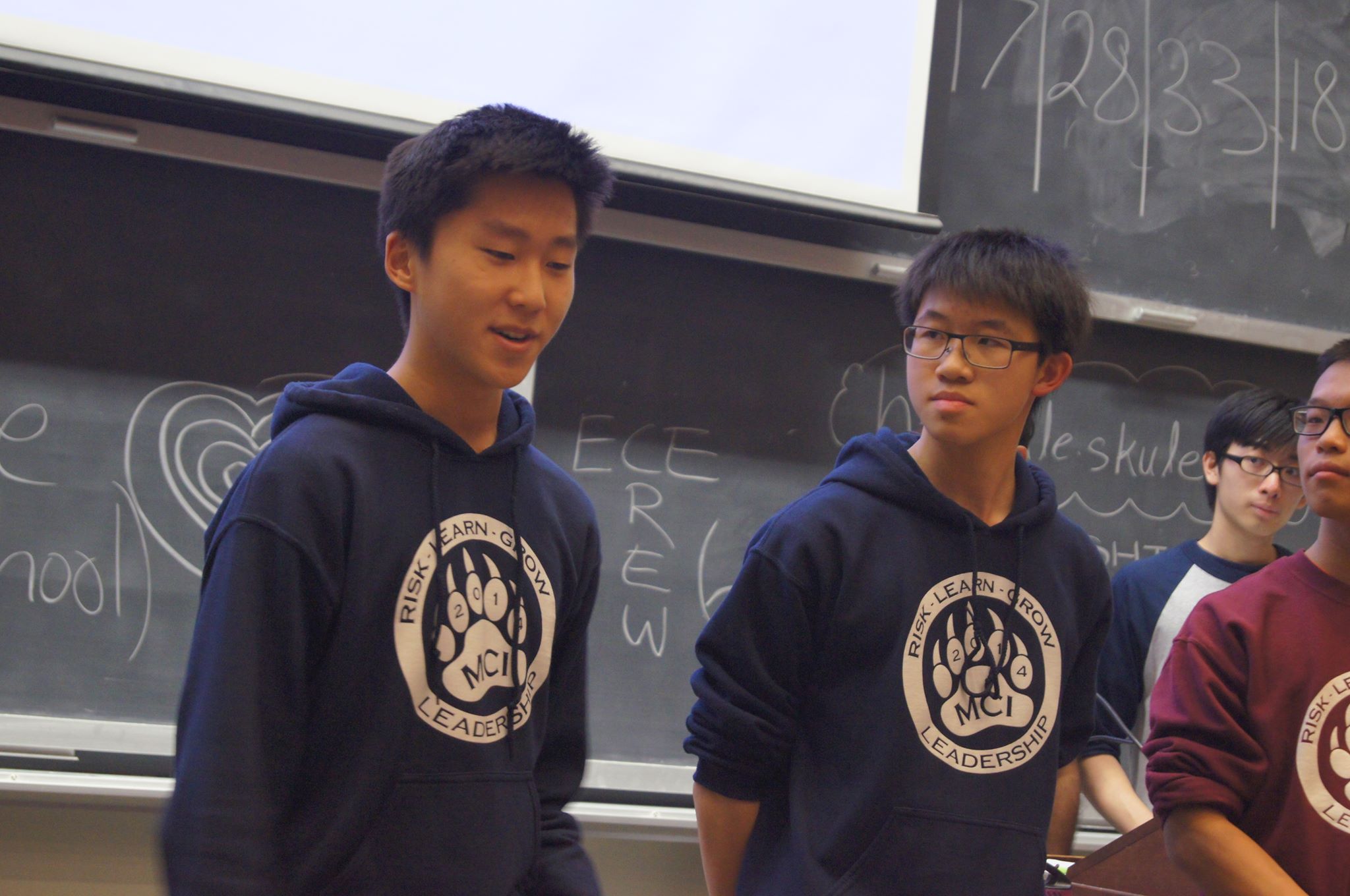 Clubs Fair
Time: 2:00 PM – 7:00 PM
Location: Lobby of Bahen Centre for Information Technology
Description: An event where UofT students can come and learn about what Hi-SkuleTM does in the SkuleTM community.
Mentorship Coffeehouse
11:30 AM – 4:00 PM on Saturday, September 30th, 2023, in the Galbraith Building – Room 202
Mentorship Coffeehouse Overview
Hi Skule is excited to present the Mentorship Coffee House for students in grades 9-12! The Mentorship Coffeehouse is an amazing opportunity to learn more about UofT Engineering design teams, SkuleTM spirit, hear from professors and current students, and participate in fun activities! We are looking forward to having you on September 30th, 2023!
What to expect at the Mentorship Coffee House
You will hear from Professor Emily Moore who is the Director of ILead at the University of Toronto
Spark design team will share insights to how they design cool displays for the UofT Engineering community
There will be an opportunity to meet students from different highschools
Current UofT Engineering students will be there for you to network with!
A chance to hear from SkuleNite about how you can get involved with the annual UofT Engineering sketch comedy, entirely written, directed and performed by UofT Engineering students!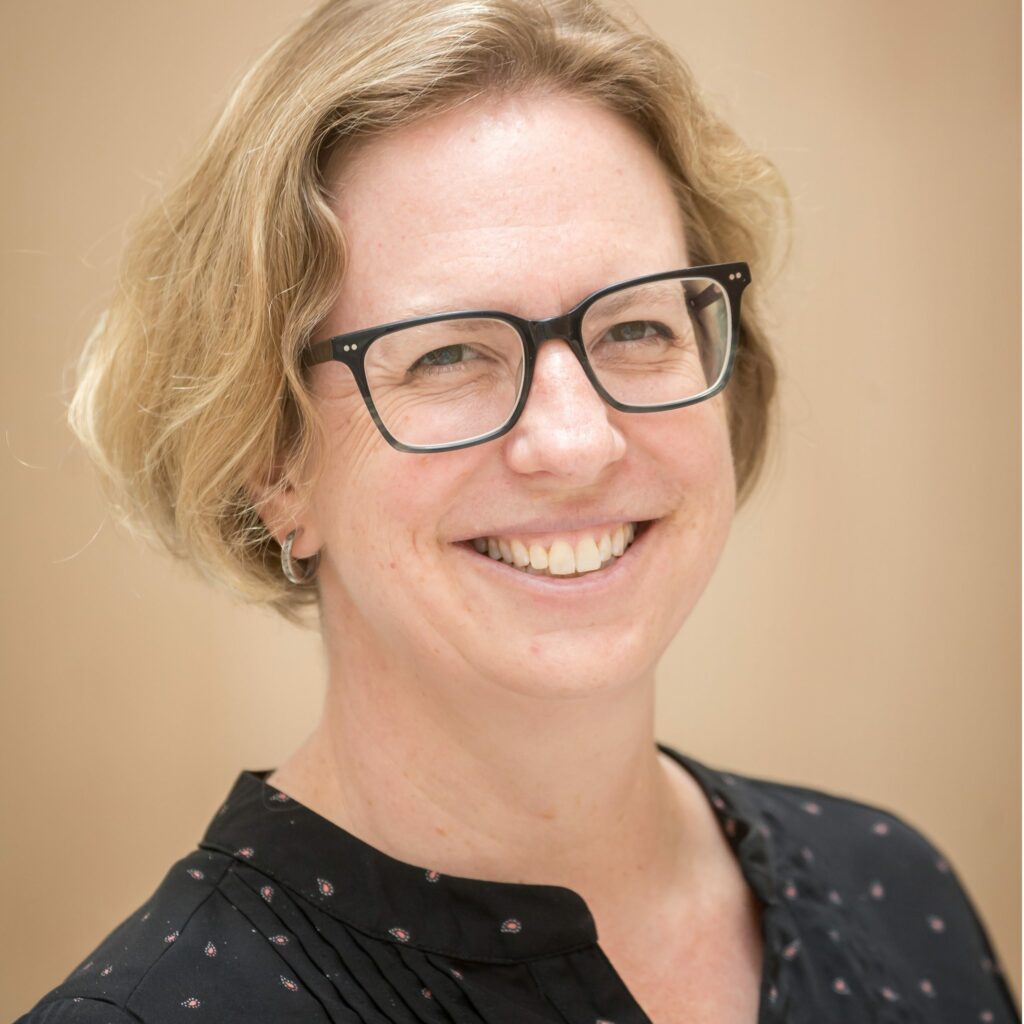 Professor Emily Moore
Ph.D, Oxford University
B.A.Sc, Queen's University
Professor and Academic Director of Troost ILead
---
Professor Emily Moore is currently the Director of Troost ILead. Starting her career at the Xerox Research Centre of Canada, Prof Moore learned a great deal about leading teams and developing new products, becoming a manager and Principal Engineer. At her next company, Hatch, she led international teams to develop new product and service offerings and to deliver major projects, first as the Director of Technology Development and then as Managing Director, Water. Prof Moore holds a Bachelor Degree in Engineering Chemistry from Queen's University and completed a Doctorate in Physical Chemistry from Oxford University as a Rhodes Scholar. In 2016 Prof Moore was recognized as one of 100 Global Inspirational Women in Mining and received the SCI Canada Kalev Pugi Award. Her research interests lie in engineering leadership, engineering team dynamics and system mapping.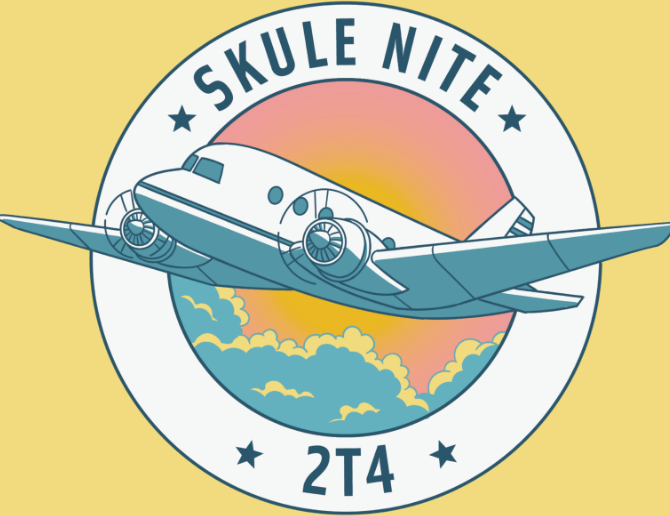 Skule Nite
---
Skule Nite is the University of Toronto's world-famous engineering sketch comedy musical and revue. It is entirely written, created, and produced by engineering students, for engineering students.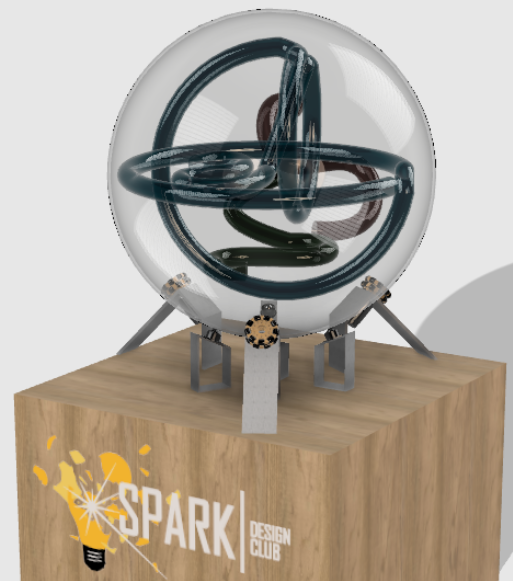 UofT Spark Design Club
---
James and Yiran are co-captains of The University of Toronto Spark Design Team. This design team builds interactive displays that are displayed all around our campus. The club is run by a team of executives from various engineering disciplines who plan and design the displays. Every semester, workshops are conducted where the general members help in making amazing displays.
Day Schedule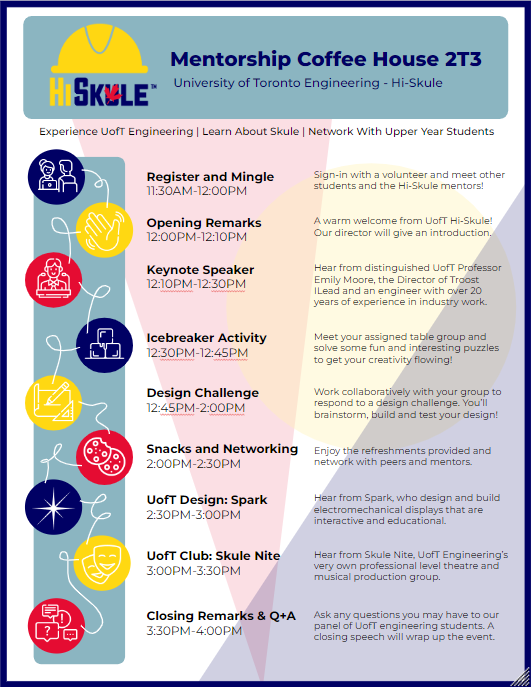 Location
Hi-SkuleTM