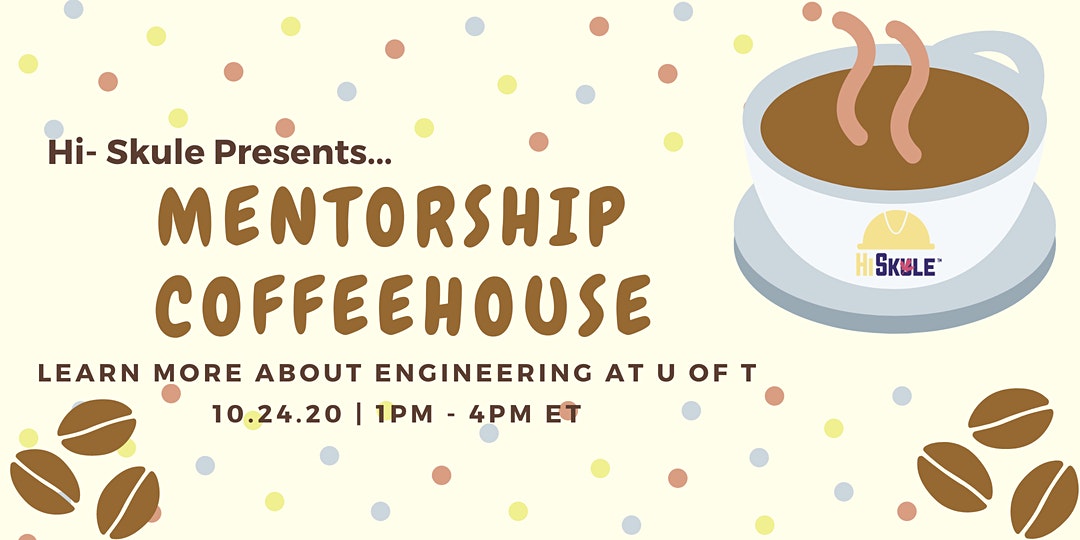 SATURDAY
OCT 24
1 PM – 4 PM
Mentorship Coffehouse
Curious about what it's like to study engineering?
Come out to Hi-Skule's Mentorship Coffeehouse for a chance to learn more!
About this Event
At the Mentorship Coffeehouse, high school students have the chance to learn more about what it's like to study engineering before entering university. You'll get a chance to get to know current engineering students across several disciples and ask them questions in smaller groups and a larger panel.
We'll also have several clubs present so that you can see other ways to get involved in the engineering community. These clubs are: The Spark Design Club, The University of Toronto Aerospace Team, and The Toike Oike, an engineering comedy newspaper. We're excited to see you come out to this (virtual) outreach event!
This event is only for students in Grades 9 to 12, and there are 50 spots available for registration.