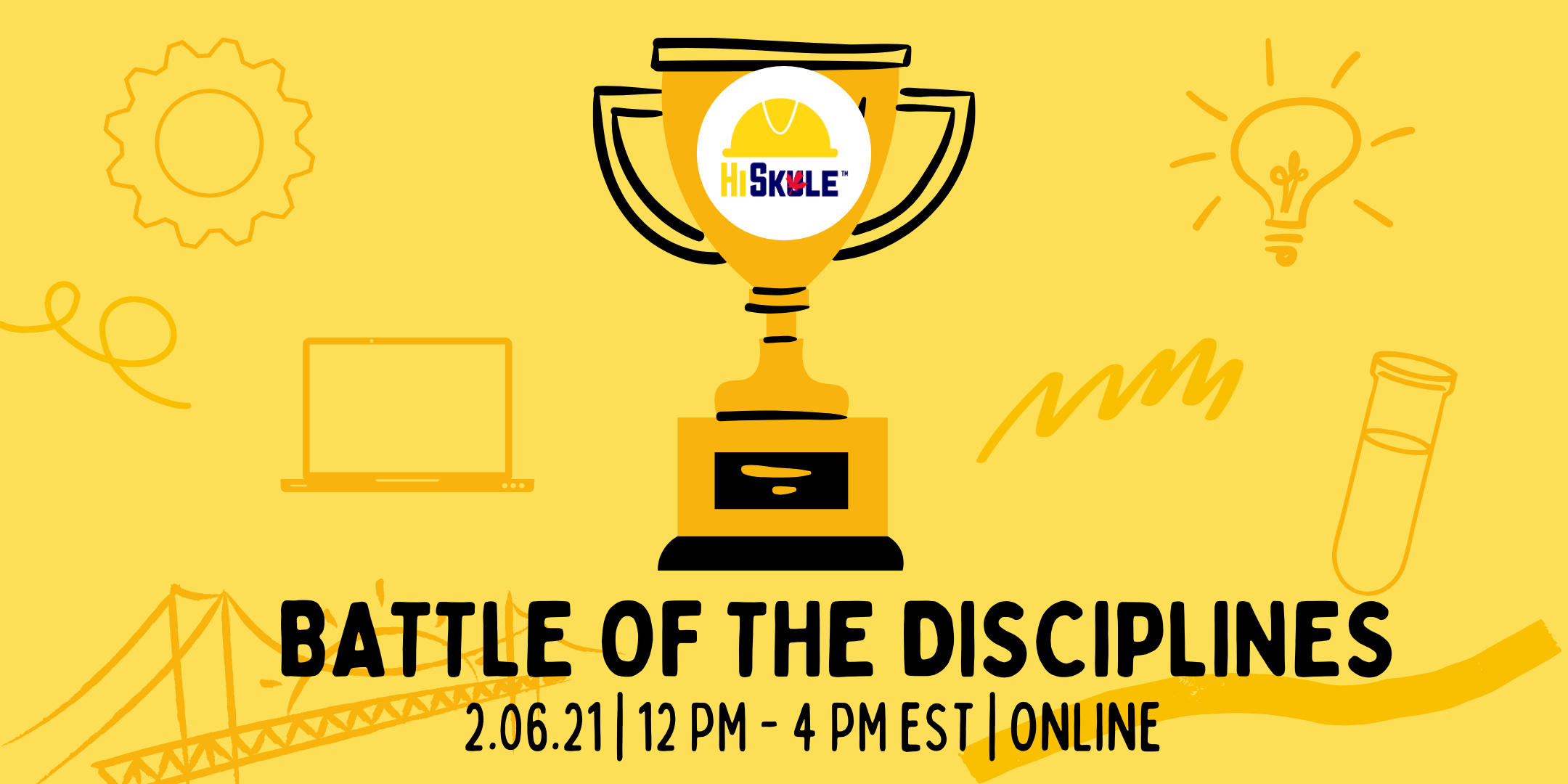 FEB 06th | 12PM – 4PM EST
Battle of the Disciplines
An event for students in grades 9 -12 to learn more about the different engineering disciplines.
What is Battle of the disciplines?
Interested in engineering, but not sure which discipline to pick? Curious about the disciplines, but not sure what each one actually does? Hi-Skule's newest event, Battle of the Disciplines is for you! Come out to learn more about what differentiates engineering disciplines with interactive activities.
Students will be in smaller breakout rooms and rotate between learning and activities with current engineering student mentors in various disciplines.
There will be five activity lessons, each one focusing on one of the following areas:
– Materials and Chemical Engineering
– Civil and Mineral Engineering
– Electrical and Computer Engineering
– Mechanical and Industrial Engineering
– Engineering Science
Some of the activities will take place on free online simulator websites, and we will ask that you please make an account beforehand for the sake of time. The event will take place fully on Zoom. More logistical information will be provided later. Please keep a look out on your emails!
If you have any questions, please email outreach@hiskule.skule.ca
This event is for grades 9 – 12 students only!